Heating, Cooling and Home Insulation go together
Buying or building a home costs money. Heating and cooling your home costs money. How much money you will spend of your heating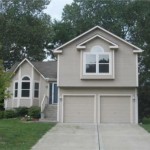 and cooling bills depends of several factors.  One such factor is the type, application and installation of the home insulation in your attic, walls and basement.
Insulating your home, using a professional insulation contractor, is one of the best ways to avoid costly, escalating energy bills each month.
Don't waste money. Without efficient home insulation, you are!
How much do you want to spend on your utility bills to be comfortable in your home?  Do you want to experience the comfort of being cooler in the summer and warmer in the winter while lowering your utility bills?  We want to provide you with that comfort without the added cost of higher energy bills each month which may be due to non-existent or the inefficient application of your home insulation. Home insulation can last the lifetime!  Make it the best you can! It will save you money every single month!
There are many types of home insulation to choose from. But only one installer- Murray Insulation!
Different types of insulation has it's own set of benefits and features. When you call us, we will answer all your questions and if you like, guide you to the best choice for your home.
Whichever type of home insulation you choose, trust the experts at Murray Insulation to install your insulation professionally and accurately! They are your local, family owned business that has been insulating homes and business since 1985!
You'd be surprised to find that we can in stall your home insulation for the same amount or less than you could install it yourself. We are definitely better priced than the big box stores. By hiring us, you cut out the middle man. You are also contributing to your local economy and supporting a local, family owned business. As members of the Parkville Area Chamber of Commerce we value small, local business and work hard to ensure that your choice of buying your insulation from us and staying local pays off for you.
Hire a qualified insulation contractor, contact or call Murray Insulation at (816) 584-1651, to install new insulation or replace your old house insulation today!