School is back in session and if you have college kids, they have packed up and headed back to school as well. Back to school signals the end of #endofsummer and the beginning of fall. The weather is suppose to be  cooling off a bit and as it does you may get a small reprieve from your energy bills as you turn off your air conditioner, open the windows and let the fresh air in. Enjoy it while you can because in a few short weeks fall cooler temperatures will be here. (Let's hope it is a little longer than that.) For those of you who were in Kansas City October 22, 1996 may remember it snowed 6.5 inches. Let's not forget the snow storm we got on May 2, 2013! "Will it ever be spring?" we wondered. While we are reminiscing about the weather in Kansas City… the average snowfall is 18.8". The warmest winter in Kansas City was way back in 1932 with an average of 39.1 degrees. The coldest winter was in 1979 and the average temperature was 21.5 degrees, (Makes you shiver just thinking about it) and the coldest temperature Kansas City ever recorded was a bone chilling, not-an-UGG-boot-on-the-planet-could-keep you-warm, record-breaking 23 degrees below zero on December 23, 1989 (Merry Christmas to you!)
That kind of cold takes an enormous amount of energy (aka cash) to heat your home and keep you and your family warm in this kind of weather.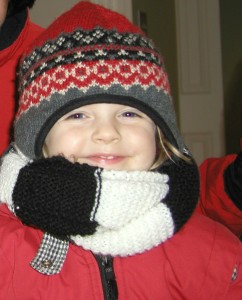 There are a few strategies you can use to keep your energy costs down. One is lowering your thermostat settings. The Department of Energy has calculated that for each degree you lower your thermostat you save 1% of the total it costs to you to heat your home.  If you lower your thermostat 3 degrees this winter (and keep it there for 8 hours or longer at a time) you can save 12% on the cost of your energy bills this winter.
Was your home constructed specifically for energy efficiency? If it wasn't, you can also reduce your homes energy bills this winter by adding more spray foam insulation in your attic. The furnace does it's job and has to work that much harder when your attic is not properly insulated or does not have enough insulation to work effectively and efficiently.
Murray Insulation can add spray foam insulation or rolled or blown fiberglass insulation in your attic so you can experience the effects of a warmer home and a more manageable heating bill.
We never know when the cold and the snow will come. It is always better prepare in advance. The experts at Murray Insulation can inspect your attic and to see if you have enough insulation (based on R value specifications for Kansas City) and the cost savings you can experience upgrading your insulation to keep you warm this winter. Or you can put on another sweater, and your long underwear and fuzzy socks and fingerless gloves- in the house.