Today, as this is being written, there is an impending threat of a snow and ice storm. A community will be immobilized for at least a day or two. The preparation for "hunkering down" till the weather and the roads are cleared and safe to travel on again has begun. The mental and physical checklist has begun:
Grocery store for milk, bread and essentials
Shovels in the garage or contact the snow plow company
A bag or two or ice melt (make sure you don't use salt- it ruins your driveway. There are better alternatives to be used)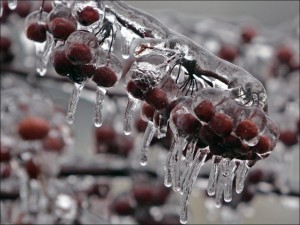 Now we wait for the weather to turn and enjoy the family time that comes with being at home during a snow storm. A large part of enjoying your time at home is being comfortable in your house and that means being warm. We're fortunate right now as the cost of heating oil is down for the time being. The Federal Reserve meets next week to discuss the stimulus plan they put in place. Inflation is a concern. Too low inflation is also a concern.  You may save a little money this month and next as it costs you less to use the resources you have to heat your home in the next couple of winter months. That's only if you use home heating oil to warm your house. If you use natural gas, propane or electricity, your prices will be higher.
How do you save money on heating costs?
You'd be surprised how many homes are not as energy efficient as they could be. If your home was not built for energy efficiency, there are things you can do to improve the amount of money you are spending on your energy bills.  According to a poll by Old House Web of over 1,000 respondents, 45.5 percent of the homes were built between 1900 and 1945. Pretty sure the emphasis at that time was not on energy efficient features! 33.3 percents of the homes were built before that!  In 2009 the US Census found that the median age of a home was 36 years and 22.9 percent of the homes were built during the 50-60's.  In 1955 a gallon of gas cost 23 cents.
You can't do anything (except move) about the age of your home but there are steps you can take to increase the efficiency of your home and lessen your energy bills.
Buy an energy efficient furnace
If your furnace is 10 years old, shop now and replace it before you have to. When it is 32 degrees outside or colder and your furnace goes out, you will buy anything quickly. You don't have time to do your comparison shopping and get the best equipment for your home. You're cold and you want it fixed now. Be proactive. Get the most energy efficient furnace you can for your budget.
Re-calk around windows and doors
Re-caulk around the windows and doors of your home. Caulking shrinks over time. If your windows are older or installed 3 years ago, the calking needs to be addressed. The weather is the Midwest has been dry and your caulking needs to be redone.
Add insulation to your attic
Add more insulation to your attic or replace the old insulation you have with a more efficient type. The recommended R Value differs from region to region. A qualified insulation contractor can assess your current insulation and present options to you that will increase the energy efficiency of your entire home. More efficiency equals a lower temperature on your thermostat to keep you and your family comfortable.
Give yourself a holiday gift, act before December 31 and apply $500 in the form of an energy tax credit to your 2014 tax return!
Let the snow and ice threaten, you can have peace of mind that you'll be warm and toasty inside and saving money as well.