There are a few times a year when homeowners are not thinking about controlling their energy bills. These are the times in between the winter and spring and the spring and winter.  This is the time when you can practically turn off your HVAC systems, and open your windows and let the fresh air in. It isn't hot enough outside to turn on the air yet. Although, if you are prone to allergies, opening your windows and letting all the allergens inside, is a practice you generally avoid.
Before summer hits and your air conditioning bills becomes, once again, top of mind, we invite you to go back to some of our informative blog posts to read more about why insulation is not only a big deal but why having energy efficient insulation is important. Remember, if you can save money this summer on your cooling bills, you will have more discretionary income to use elsewhere, like family vacations, sending kids back to school or saving it!
Understand Insulation better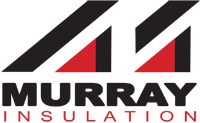 Start at the beginning, how does insulation work? We, of course, have the answers to that question. Find out what which type of insulation is available and which may be best for you.
We are days away from the end of school. Kids will be at home more and that means your summer costs will be going up. (snacks, food, more people at home, activities, movies, summer clothes). If you have a monthly budget, there many things in your budget you can control. How much your utility charges per KW hour is not one of them. Do what you can to Save money this summer and read more from our appropriately titled blog post. Find 4 ways creative ways to save money that you might not have thought about!
We Share what we Know about Insulation with you!
If you are in the process of buying or selling a house, our blog post on Selling, buying or building, insulation matters, may be an insightful read for you.  The best time to sell or buy a home is…. Whenever you need to! The information about foreclosures is not applicable to the market today but all the other information about how insulation when you buy or sell a home is still relevant today!
At this point, you may be saying to yourself, "I have insulation. It's in my attic. End of story." We don't want to be argumentative but that mindset may be costing you money. Just because you have it, doesn't mean it doesn't need to be replaced or upgraded. A professional who knows about venting, convention, radiation and conduction has the best insight about whether or not your insulation may need to be replaced. Read 4 Reasons your insulation needs to be replaced for the information you need to have a better conversation with yourself!
Insulation is a big deal for any homeowner looking to be as energy efficient as possible, protect their environment and save as much money as possible of their utility bills. Get an estimate for insulation today and start saving money tomorrow.